Average weight loss - 9-15 lbs per week
Slimmeria's gorgeous setting, with wonderfully luxurious rooms means that even exercise classes, detox and weight loss feels like a treat. Energising seaside walks through historical landmarks are followed by soothing massages and beauty treatments making Slimmeria more spa break with benefits rather than a boot camp.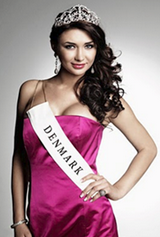 I am so happy I came to the Slimmeria Retreat. When I arrived everybody asked me what I was doing there as I was so slim, but I wanted to lose ten pounds and with your guidance I lost 12 pounds in 6 days. I am very happy! Can't wait for my mum to come back with me later in the year.
For a truly unique and bespoke relaxing country retreat, look no further. Slimmeria offers weight loss within luxurious surroundings, spa treatments, yoga exercises and historic walks.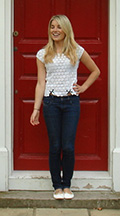 The Slimmeria Retreat gives great results in a short space of time, but isn't for the faint hearted. If you commit to the detox it means a lot of exercise and a lot of cabbage! However it really is the perfect way to kick start weight loss or a healthier lifestyle as the retreat teaches you portion control, how to keep fit on a day to day basis and how to give your body a fresh start.
You get a daily reward of a luxury spa treatment to help you through the process and if you're as lucky as me, you'll have a great team supporting you through it, so you never feel alone. You'll make new friends, all of different ages and from different parts of the world. You'll share stories, you'll share the pain and the laughter together and when it comes to the weigh-in you'll be running back in the room, beaming with a smile from ear to ear, to tell all your friends.
Slimmeria definitely changes attitudes. Unlike other retreats you are given a strict menu, but you are never forced to do any exercise and that method seems to work. People wanted to push themselves, they wanted to impress and so in the 2 hour personal time, just about everyone went out on a walk that they didn't have to do! Some even squeezed in an extra fitness class, it was unbelievable!
Some people stayed for a week, some 10 days, some were there for 3 weeks, however like me, you can just do a weekend to try it out. I really enjoyed the experience, from the scenic walks to the relaxing yoga, from the crazy Zumba class to the heavenly coconut massage. The day is broken into so many sections that you forget about food. It stops being such a big focus in your day to day life and you start looking forward to different parts of the day and not just lunchtime!
I arrived on a Friday afternoon, so when asked if I wanted to be weighed on the Sunday morning I didn't think there'd be any point! Surely I couldn't have lost much in a day and a half, but amazingly I'd lost 4.5 lbs! I couldn't believe it! Others who had been there longer saw anything from 9-16 lbs drop off them and watching their reactions was absolutely priceless.
Being at a retreat, with others will definitely help you and make it easier than trying to detox at home. Whether you want to lose weight, get healthy or just drop a dress size for a special occasion, you're guaranteed good results and the more you put in, the more you get out of it.
I came to Slimmeria in July and stayed for one week. I thought I would just update you to let you know how I am doing. My family noticed a complete difference upon my return home and I joined a gym and I am happy to say three months later I have kept all the weight off and even lost more. I am now 9 stone 1, I was 10 stone 6 pounds when I entered Slimmeria and I lost 11 pounds that week, this was amazing, but now at 9 stone 1 I feel great and people tell me I look great too..! Coming to Slimmeria for the week was the best thing I have ever done, I still don't drink coffee as often as I did, but I do allow myself a latte once in a while. I am totally re-educated and I am determined this time the weight will stay off..! I am celebrating my 46th Birthday next week and I am the same weight I was when I was 27, not bad hey! The best think is I have been to USA, Hong Kong, China and Thailand and not a single pound gained. I am totally committed now to keeping the weight off!!!
I have just spent a week at a heavenly Boutique Slimming Retreat near the coast in East Sussex. What a find!! I leave exhilarated and with that rare feeling of accomplishment (massive weight loss) and a sense of utter well-being that ONLY comes when you are fit and healthy. Brain sharp, mood light (almost elated) and body alive. It suddenly dawns on me that our health is the most important thing and yet the thing we put most at risk and most neglect. A week like this, even once a year, goes a long, long way to restoring that balance. And what makes the experience at Slimmeria so perfect all round (not just for me but for my fellow guests)? Firstly, the House is exquisite, each room divine and individual. My room had a vast, stunning 4-poster bed with real English and French country manor style furnishings – immaculately and lovingly decorated, maintained with great attention to details. The bathroom are sparkling White and everything works perfectly. So, it feels as though you are the treasured guest at a beautiful country estate. Then there is the food – simple, light and unbelievably delicious. I only really had a slight feeling of hunger if I woke in the night – but, of course on such a light, detoxing and vegetarian diet, we all sleep SO well. If you want a colonic to aid your detox, that is available as are a significant range of beauty treatments etc. Pretty much anything you want. BUT – FREE every single day, is a dreamy facial AND a dreamy full body massage AND soaks and steams. That is after a morning of perfectly judged exercise. The exercises are intelligently designed to fit with your energy levels (which increase dramatically from day 3). So you start with a walk along the beautiful coast or through the fields and woods. Then you have a class with an excellent trainer who works with the largest to the smallest, fittest to the most unfit with equal skill and encouragement. THEN comes the yoga class- heaven. The clever thing is – that's all over in a flash and it's only 12.30. Lunch and then blissful pampering for the rest if the day. All the massage girls are wonderful. But the real secret of this wonderful little treasure of a retreat is Galia. She runs the place with such attention to detail and a real sense of caring- coupled with a deep wisdom and total approachability. I really trusted and warmed to her as soon as we met. She seems effortless as she gently manoeuvres her guests around, giving common sense but very well-researched advice when asked for. She does all the cooking herself, and is a constant warm, gently encouraging presence. She has sprinkled her magic dust over the whole experience. I wanted a discrete week – with plenty of my time to think, read, not be forced to inter-act with others unless I chose to. Somehow Galia managed to provide that for me. I still don't quite know how she does it. I will be back and (having been to many such places over the world) will make it my 'regular'. What a find!' …And of course none of this would have been accessible to me if it weren't affordable. I just simply can't afford the sorts of prices many such places charge. Slimmeria is FANTASTIC value for money. Seriously – you work it out! (and I haven't mentioned half the perks/benefits!) –  (left 7lbs lighter after one week!)
A sound body leads to a sound mind, a sound mind leads to a sound body.
Slimmeria, Hye House, Royal Oak Lane, Crowhurst, East Sussex, TN33 9BX | Company Reg 07109375 | info@slimmeria.com
Slimmeria is a luxury slimming, detox and weight loss retreat set in the beautiful Sussex countryside, not far from London, Brighton, Tunbridge Wells, Kent or Surrey, UK.